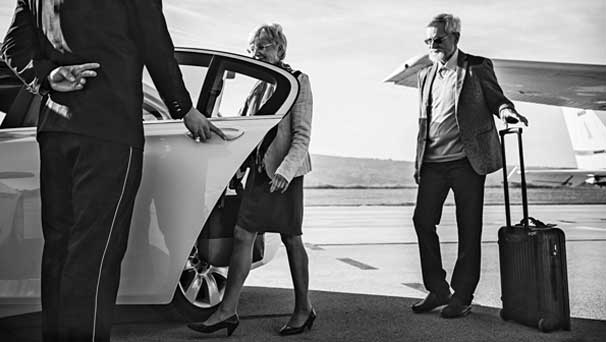 When one is rushing to reach a party in time or to a hospital for an emergency, all they need is a vehicle that will help them reach to their destination in no time and that will take low prices. The successful fulfilment of these two aspects is why Needham Town Taxi is now used by hundreds of individuals in Drover area.
Needham Town Taxi also provides airport transportation to its customers in many other parts of Massachusetts. Thus, customers can easily book a taxi from Weston to airport or from other parts of Massachusetts like Dover, Weston, Waltham, Natick, and Newton. The following are some other features of these taxi services that its customers enjoy the benefit of:
Customized services
Needham Town Taxi provides the best customized and tailor-made services to meet the needs of its customers. Whether it is an individual who wishes to seek services or a large corporate group, they have a wide array of vehicles including SUVs and Sedans, which these customers can choose according to their budget and needs. All their vehicles are perfectly well-maintained, clean, safe and comfortable; with enough room to accommodate individuals as well as groups.
Weston taxi service
Customers choosing Needham Town Taxi can now enjoy the benefit of pick up and drop services for 24 hours a day and that for the whole 7 days of a week. They are guaranteed that their time will never be squandered as soon as they have booked a ride and their ride will be waiting for them well ahead of the pickup time that they have requested the services for. The clients of these taxi services further enjoy the benefit of these smooth rides at a much prominent cost with amazing discount coupons and pricing options that they offer. One can choose to pay a flat rate, hourly, point-to-point or through corporate records according to their suitability.
Well-trained and professional chauffeurs and drivers
Upon availing these taxi services, customers are also promised well-trained and professional chauffeurs and drivers who prioritize customer satisfaction the most. They aim to fulfil all transportation needs of their clients with utmost commitment and dedication; individuals and groups alike. These chauffeurs and drivers have years of experience and are aware of all local tourist spots in the city. They are extremely helpful and polite and ensure that their clients experience nothing less than a remarkable ride.
It often gets unpleasant and tiresome to search for a taxi among a large number of vehicles, especially the one that offers ride at a budget-friendly price. But with Needham Town taxi, one can easily browse through the prices and various vehicles and book the ride they seek best with a few clicks on their Smartphone. Not only will they be able to get a pocket-friendly deal but the process will be much more convenient for them. Thus, a large number of well-maintained vehicles, best prices, and amazing services are the reasons behind the constant flourishing of Needham Town Taxi.